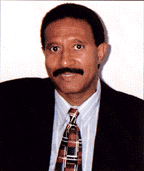 Raven Transport Inc. services the Southeast, Mid-Atlantic, Mid-West and Northeast, with operating authority to service all 48 lower states, making it a motor carrier that can meet all your transportation needs.
Raven Transport was formed in October 1985, and is privately owned by W. Randolph Lee, who has assembled and developed an experienced team of transportation specialists dedicated to meeting your trucking needs. Raven Transport is an I.C.C. common/contract irregular route truckload carrier certified by the U.S. Department of Transportation. The N.M.S.D.C. of Florida, Inc. and the Jacksonville Minority Business Development Council have both certified a minority owned company.


Raven Transport's central dispatch is located in Jacksonville, Florida, and operates 24 hours per day, 7 days per week, 52 weeks per year. The entire fleet of tractors consists of 2004-2007 models, equipped with satellite tracking. The trailer fleet is all 53' x 102" x 13'6" vans and are equipped with pods for interior straps to secure cargo.
With a rigid, in-house Safety Department, all driver associates go through a rigorous screening and selection process. Before moving a pound of freight, each of our non-union, uniformed drivers has demonstrated the abilities and sensibilities required to get the load delivered on time, damage free, every time. Each driver's performance record is reviewed semi-annually to insure that Raven Transport drivers are among the best on the road. Evidence of this is our being awarded the Truckload Carriers Association, National Fleet Safety Contest winner for the years 2000, 2001, 2002 and 2004.
With its strong management, top-notch, state-of-the-art equipment, and experienced personnel, Raven Transport is positioned to handle all time-sensitive freight on pick-up and delivery. Let our high standards be your high standards when you are shipping over the road!
.